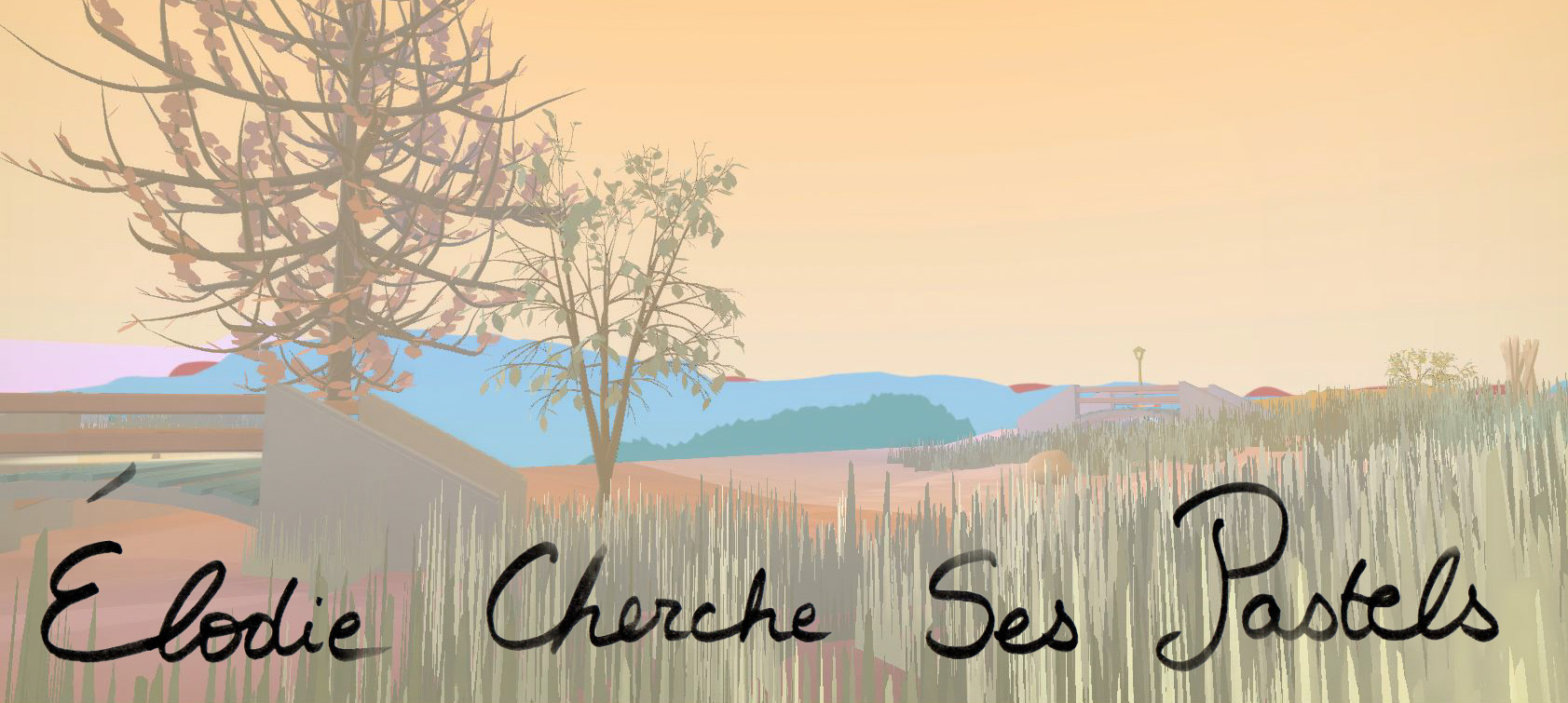 Élodie cherche ses pastels
A downloadable game for Windows
In a pastel world you can't find your pastels. Take a walk, explore, retrieve your mislaid things.

This game was made in 48 hours for Pastel Jam 2018.

You play as Élodie, a young girl who wants to draw a picture but can't find her pastels.
Walk around a randomly generated, pastel-coloured world finding your lost toys, books and art materials.

Features:
20 objects to find and collect.
A randomly generated pastel world – never the same twice.
Music made on toy instruments by Treebait Consortium.
Voice over.
Immersive soundscape!

I've tried to add some accessibility options. If there's something else I could add that would help you, don't hesitate to get in touch and I'll do by best to add it.

Download
Install instructions
Download, unzip, and run!
Keyboard controls – WASD for movement, Space to jump, E to interact.
Mouse to look around.